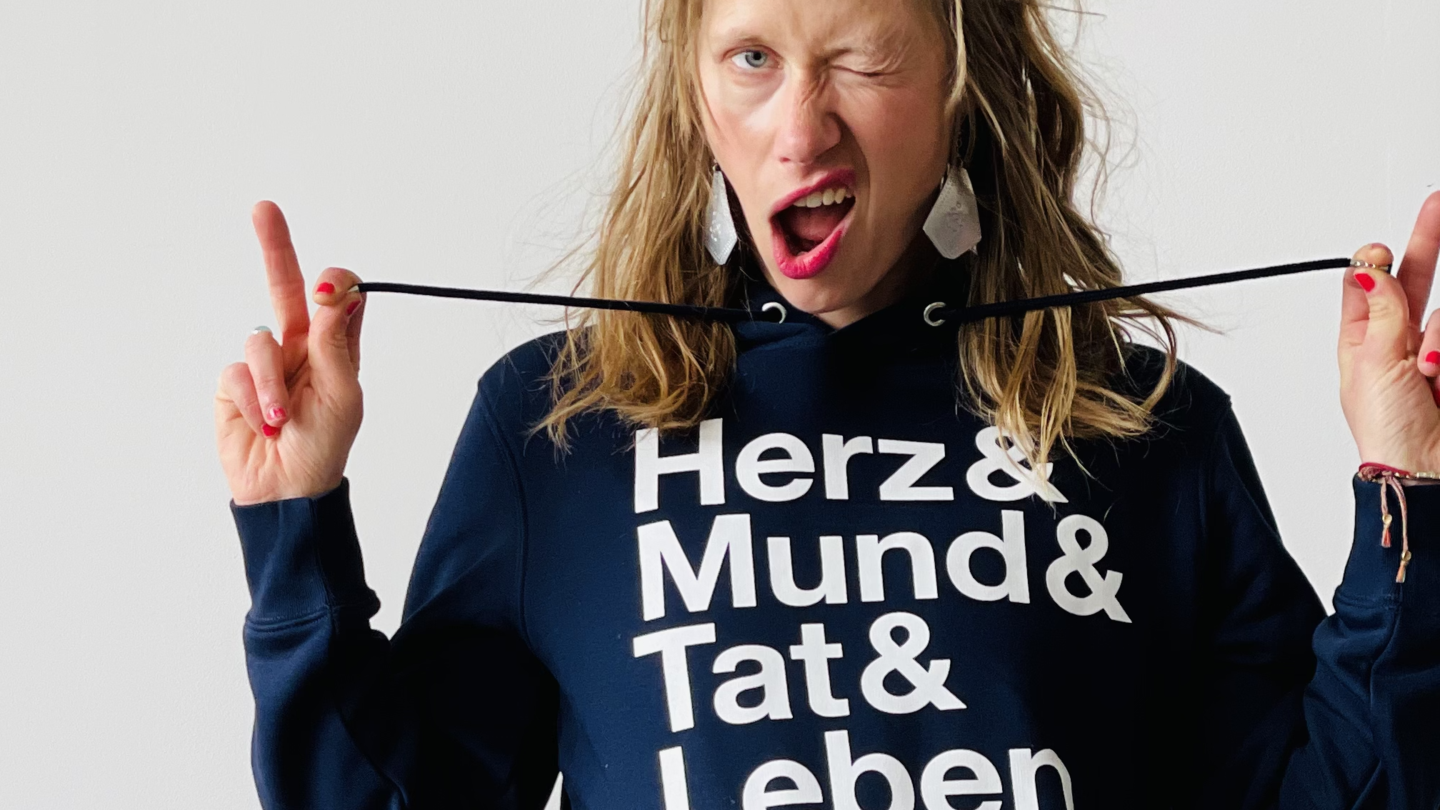 HOODIES ON DEMAND
Our popular HERZ & MUND & TAT & LEBEN shirts in limited edition are actually out of stock after the summer - but only at Christmas we will offer another stock!
Due to the great demand, we will produce our hoodies in organic quality again - "on demand", that means only according to your order and even in your desired colour!
You can choose your colour, size and quantity and order it from us by e-mail. The hoodies will then be ordered, printed and delivered to you before Christmas.
Now just choose your favourite colours. The hoodies are available in sizes XXS-4XL.